YOUNG SHOULDER……..GRAND ACHIEVEMENTS…..
ROHIT SHYAMKUMAR NAIR
Class : IV – B
Celebrating achievements is encouragement along the journey of accomplishments. IISM takes pleasure in presenting a young artist Rohit, aged 8 in grade III, who is highly trained and confident singer with remarkable ability to sing pieces which has set historical records with spellbinding pitches of notes and an actor with ability to make audience believe he is the character being portrayed. Dedicated and steadfast to reach the highest standard of performance, he is always willing to be mould and learn in hands that can draw out the best.
Boosting his skills, he is being trained in classical music, Carnatic style and working his techniques with Key board, which is in progress.
Rohit started his singing career in Films and Shows at the age of three under various banners and portals of performing arts in Kuwait. His laudable feats so far are forerunners bearing his bright future.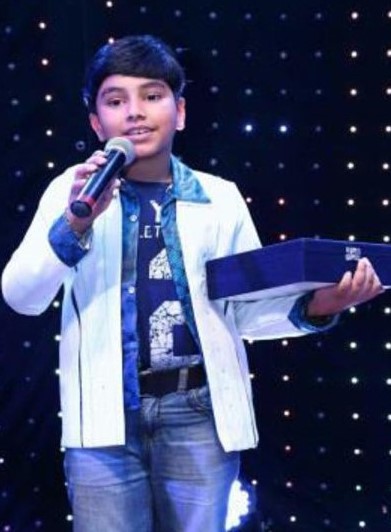 Felicitated as 'Kalaprathibha' in Balakalamela, 2016 conducted by Kerala Art Lovers Association (KALA), Kuwait.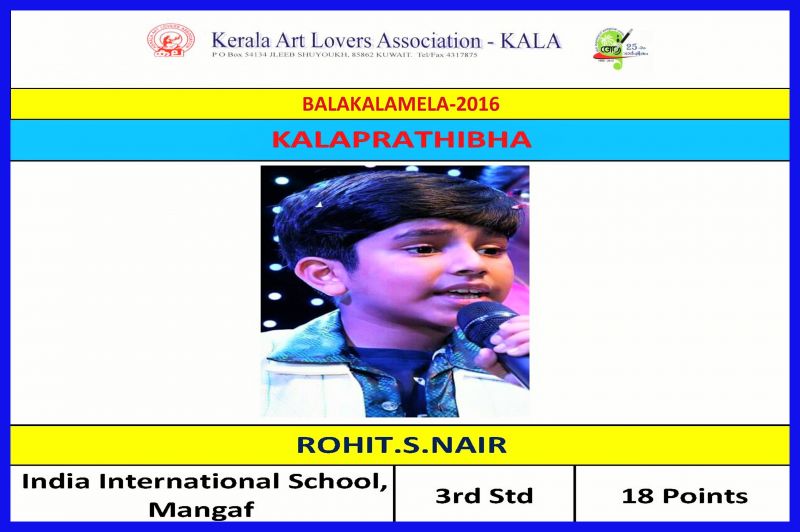 Sung the title track in the album, TRAK-Kuwait, which was inaugurated by renowned Indian playback singer Mrs. K. S. Chitra in Kuwait.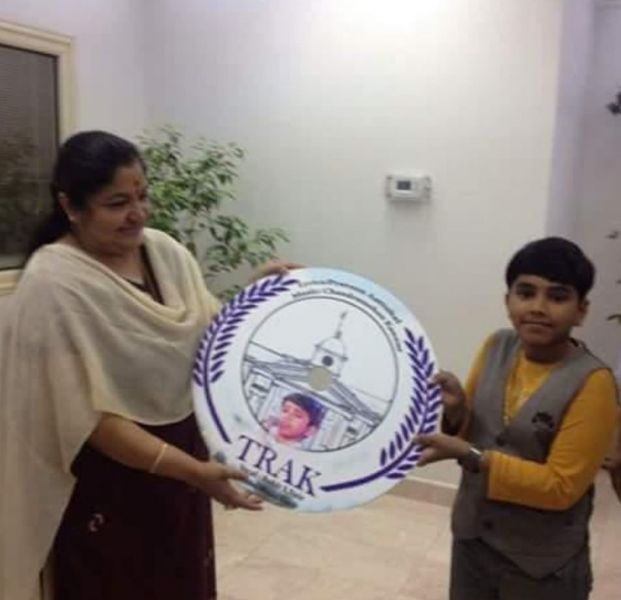 �
Acted in comedy Tele Serial titled "20-20" produced and directed by Mr. Chandramohan Kannur, Kuwait. The shooting is in progress.

Winner, IISM Music Competitions, Kuwait.

Winner, Nadanpattu Competition conducted by Kottayam Association, Kuwait.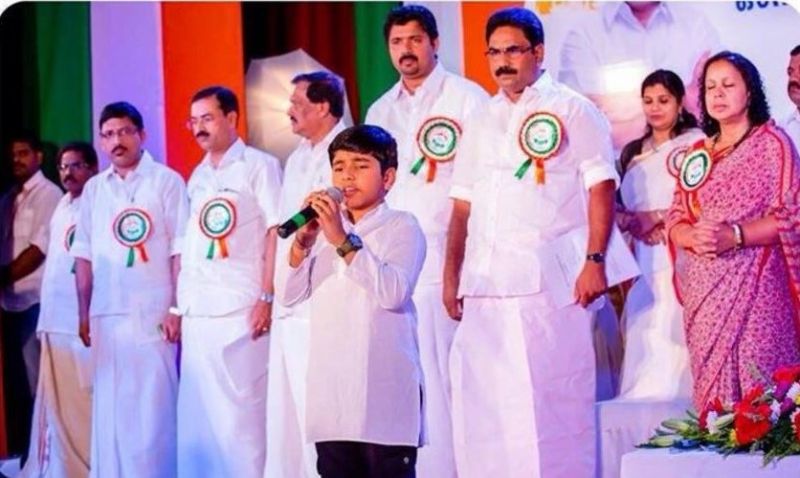 Winner, Classical Music Competition at Balakalamela-2015, Kuwait.

Winner, Light Music Competition conducted by Youth India Kalolsavam-2015, Kuwait.

Winner with a gold coin, Mappilapattu Competition conducted by Mappila Kalavedi-2015, Kuwait.
Winner, Kuwait Super Singers Competition Season-2, 2015 conducted by Tamil Art Gallery, Kuwait.

1st Runner Up, Malayalam Recitation Competitions at Balakalamela-2015 conducted by KALA Kuwait.
1st Runner Up, Group Song Competition conducted by Youth India Kalolsavam 2015, Kuwait.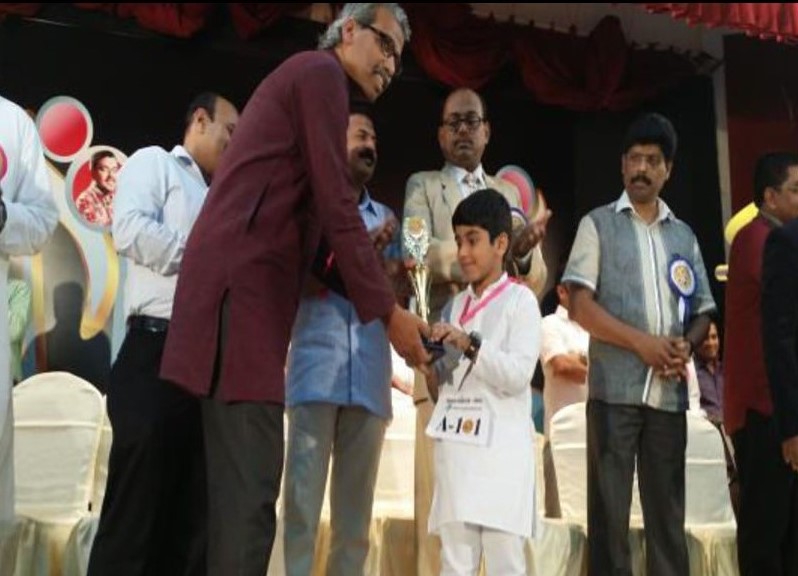 1st Runner Up in Light Music conducted by Indian Overseas Congress – Arts Festival-2014, Kuwait.

Outstanding performer in shows conducted by NBTC, NSS Kuwait, Adoor NRI Association, OICC, Palakkad Pravasi Association and EDA, Kuwait.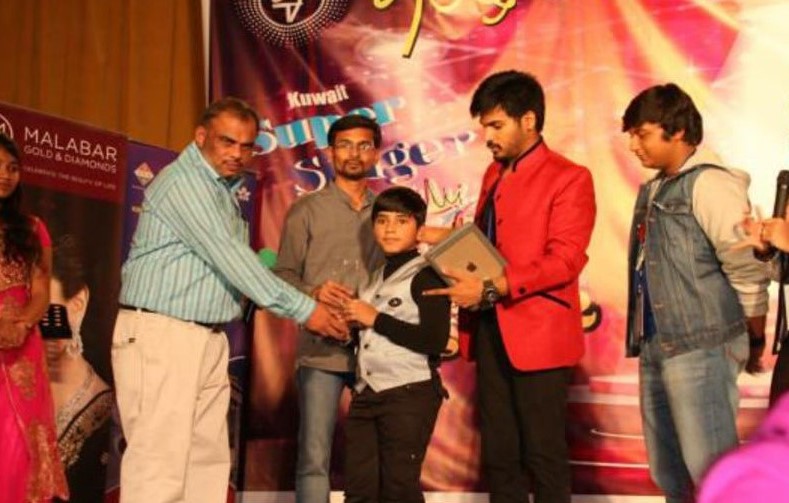 National level Winner, Spell Bee Competition-2014 conducted by BHAVANS, Kuwait.