Management
Chairman's Profile.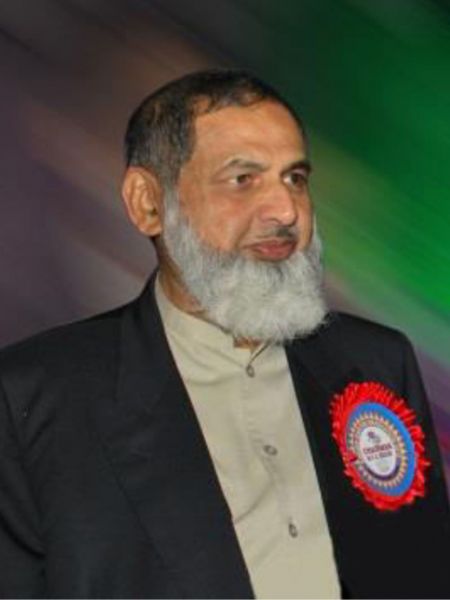 Dr. P. A. Ibrahim
�
Chairman is a charismatic leader and a great visionary. He is a benevolent philanthropist and active member of the global society. He has been awarded an honorary Ph.D. by American global International University, Florida in recognition of his noble service to humanity.
He is the distinguished Chairman of P.A Educational Trust which was founded in 1999 to impart quality education in professional and other general academic fields. He is also the
Chairman of P.ACollege of Engineering
Mangalore.
P.A First grade College, P.A polytechnic,P.A Pre University, Post graduate department of Business AdministrationGulf Asian English School
, Sharjah and
India International School, Kuwait/Sharjah
. He is further the Honorary President of
Pallikere English Medium School
,Kasargod(Kerala) and the
Chairman of RIMS foundation and RIMS International School
, Kerala. As an educationist he immensely contributed for the welfare of the society.
Status of Affiliation
Name and official address of the Manager/ President/ Chairman/ Correspondent
:
Dr. P. A. Ibrahim
P.A Villa No: 7
Street No: 48
Road No: 19
Garhood. Deira Dubai
a) Email
:
pa.group@yahoo.com
b) Ph No
:
+971-504517601
c) Fax No
:
0097142825175
In the social sphere too he is equally active and popular. He is a member of Aligarh Muslim University Court and a Co-chairman of Malabar Charitable Trust.A true philanthropist, he is involved in several charities that aim to provide education or medical facilities for the poor. He is an entrepreneur with a wide range of dealings and accomplished experience. He is a multifaceted personality who has a vast experience. He is a Managing Director of Al Shamali Group,Dubai. Chairman of Century International Travel & Tours LLS, Dubai and Capital of Culture Constructions (C C C) Sharjah, Ajman & Dubai.He is a Co-Chairman of Malabar Group of Companies (jewellers& Builders) South India,UAE &Saudi Arabia. He is a Co-Chairman of Indus Motor co.Ltd, Kerala &chennai. Director of Al Barakah Financial Services Limited, Kerala.Managing partner of win pipe,Manjeri and green Field Industries, Kochi, Kerala.
He is the Vice president for the confederation of Muslim Educational Institutions of India,NewDelhi. He is also acclaimed as
'Global Vice Chairman'
for world Malayalee Council which is involved in education and charity activities. He was the sponsor of 100 students for an educational programme-'Altius' whose slogan was
"socially committed & Globallycompetent "
. This programme involved selection of bright students from all the colleges of each district in kerala.
He is the
Chairman
of the
Advisory Board
(Middle East) of
Global Kerala Foundation
, and
C.H.M koya National Journalism Award Trust
. He is the Director of one the leading newspapers called "Chandrika" Calicut,Kerala.Serving as a trustee and Member of Executive committee of SAFI(Social Advancement foundation of India) and Vice-Chairman of
Horizon International School
, Calicut. He is also a member of
Dubai Textile city
,Dubai.
His interest and abilities are numerous .He has been involved in many social charitable activities for over 3 decades.
Director's Profile.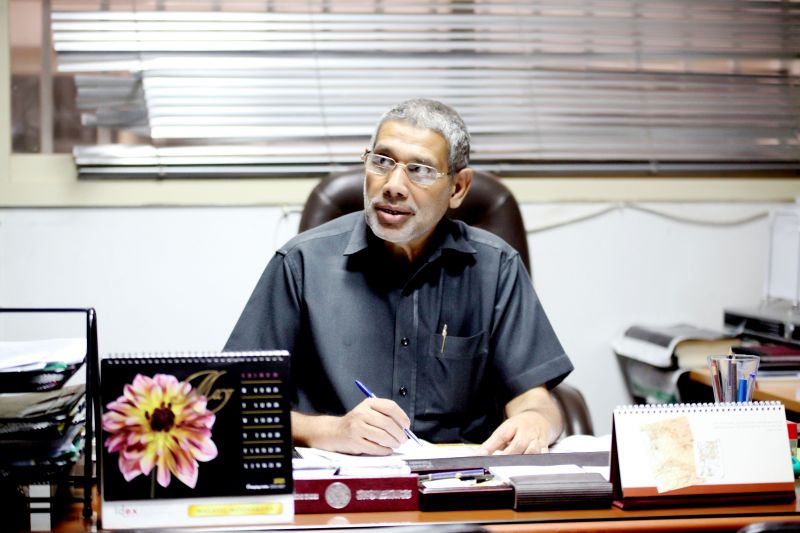 Malayil Moosa Koya
Director Malayil Moosa Koya, an able administrator and a modest polymath, has contributed immensely to the growth of the school and is highly responsible for its present elevated status. He is a popular personality among journalists and educationists in both Kuwait and India. Early in life he set his eyes on a noble goal and has steadfastly worked towards its fruition.
Mr. Moosa Koya started his illustrious career, right after his graduation, as a proof reader in one of the most popular Malayalam newspapers in India, namely Chandrika Daily. He was very soon promoted as the Sub-Editor for the same newspaper. During this time he gained immense exposure in various fields including politics, arts, literature, sports, etc. He has attended several press conferences and social gatherings and has conducted personal interviews with prominent figures in India.
In 1983, he joined as a sub-editor in Kuwait Times Daily -a leading newspaper in Kuwait which has a Malayalam section for Keralites in Kuwait. Here too he proved his talent and was soon promoted to the esteemed
position of Managing Editor
. He worked here till 31st Dec, 2010.
He is not only a voracious reader but also a prolific writer. He has penned several short stories, cover stories and dramas.
His experience in Education Management began more than 35 years ago. From 1975 to 1980 he worked as a correspondent of
C.M.M Higher Secondary School
in own village Thalakulathur, Calicut Kerala. Calicut. Presently apart from controlling and directing India International School, Kuwait and he worked more than two years as a Director of Integrated Indian School, Kuwait. He is a member
of Managing Committee DAWN PublicSchool
in Calicut. He has also worked as the
Managing Director of C.H.Mohammed Koya Hospital
, Calicut.
His vision of empowering the rural areas with standard and quality education and also his desire to lend a helping hand to those not able to attain proper treatment, medicines and medical facilities in rural areas and the steps he has taken to make it a reality prove him to be an invaluable member of the society. He is a patron of several charity institutions in Kerala and also of various social organizations in Kuwait and Kerala.
In recognition of the high standard of his work he has been awarded The Best Journalist Award at C.M. Stephen Memorial and MadyamaKairali in Kuwait. He has also been honored with various awards from different organizations in Kuwait and India. A keen observer and considerate leader, as the director of IIS, he is constantly looking out for the welfare of the students and teachers and strives successfully to raise the standard of the school.